Our Mission
Would you like to be happier? Would you like to have a stronger marriage? Would you enjoy having a better relationship with your children? Your parents? Your siblings? Wouldn't we all. In a world where we have everything at our fingertips, have more wealth than can be imagined, and are protected by many devices, God has been replaced. Our goal at Unless the Lord is to bring God back into our daily lives. The more we trust the less we stress.
The Book
Join me as I journey through a passage that has shaped the life my wife and I have built—Psalm 127. This passage holds the keys to what ails the world. Unless the Lord takes you through these five verses by using my personal stories and some great stories in the Bible to drive a point home. Unless the Lord is a book about how culture teaches us that we can do it all on our own and that we have control; this book goes through the process of showing us that God is completely in control and that if we lived our lives that way, it would be easier; it would be more enjoyable. We would see more people living longer, healthier lives. Unless the Lord doesn't make any promises, but Psalm 127 does, and a life built on those promises could be an amazingly blessed life. Come and take the journey to freedom from the stresses of the world and enjoy "unless the Lord.
Where to Buy


View more details at Christian Faith Publishing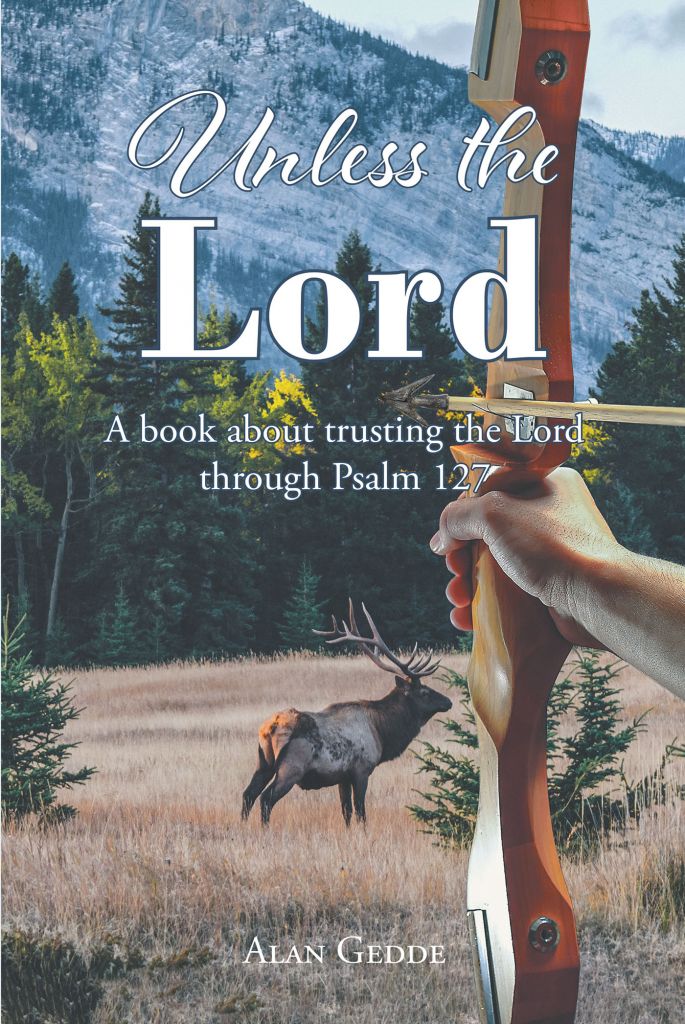 Facilitation
We are here to help!! We would love to be able to help you in your marriage or parenting journey. We know that life can be a bit harrowing at times, but we can give you the tools to help.
Latest Blog Posts
Rest for the Weary June 6th, 2023 Matthew 11:28-30 says, "Come to me, all you who are weary and burdened, and I will give you rest. Take my yoke upon you and learn from me, for I am gentle and humble in heart, and you will find rest for your souls. For my yoke is […]

Marriage: The Final Frontier May 10, 2023 This last week we had a meeting for our upcoming Marriage retreat in September. Meeting with people and talking about what they would like to have at this retreat was fun. As I went through the process and plan for the weekend, someone brought up the many different […]

I Met a Man November 2, 2022 I know what you are thinking! Stop it! Yes, the truth is, I met a man… and his wife. I was recently on an Elk hunt with two of my best friends. The elk hunt was a success, but the situation prompted me to ask permission from a […]